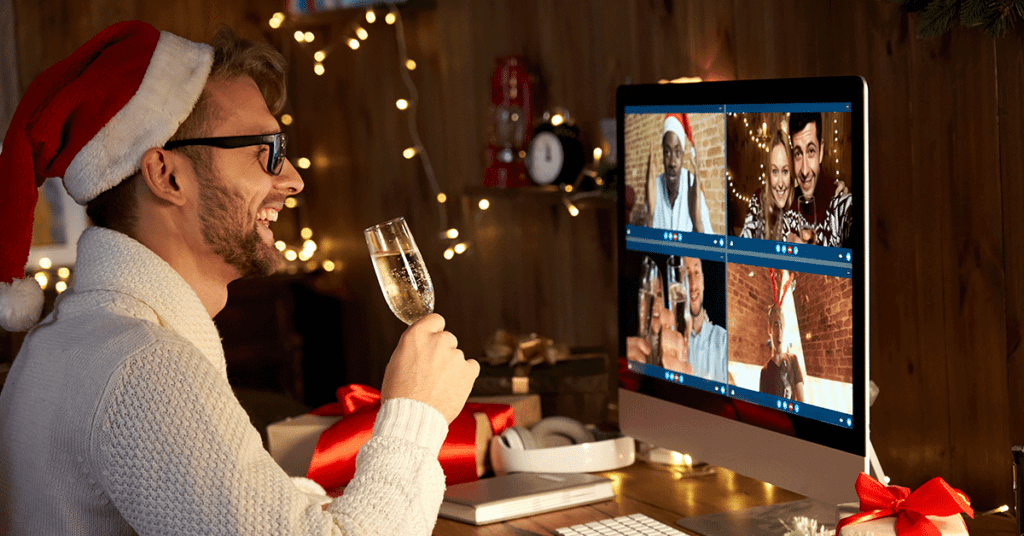 If your team has been working hard this year remotely, why not throw a fun virtual holiday party?
With the holidays coming up, it's always a good idea to plan exciting get-together occasions and create a memorable time for your team. If you're a remote or hybrid team why not end the year with an amazing virtual holiday party? Considering how hard your team has worked throughout the year, these events offer a great opportunity for you to show your gratitude to your fellow team members.
Since the pandemic, the amount of virtual holiday party ideas out there has grown greatly to include virtual gifting, dance parties, team building, and more.
Party planning is a difficult task in itself. Creating a virtual holiday party can be nerve-wracking for the organizer. Therefore, we at Remote Team Wellness take on all the hard work and stress by offering a variety of wellness holiday party packages for your team.
Here are our top 6 Virtual Holiday Party Ideas for remote teams:
Idea #1: Wellness Keynote Speakers
Instead of the holiday party norm of everyone getting trashed and embarrassing themselves, why not do something truly impactful for your team? Remote Team Wellness is proud to be the only virtual holiday party vendor on the market that specializes in wellness-themed virtual holiday parties. If your team has been particularly stressed, burnt out, and needs a break this is a great option. We have over 40 expert-level wellness practitioners that have given keynote presentations to teams around the world. Imagine your team's holiday party starting off with an expert-led gratitude session or an interactive session on stress management. Something to truly change their lives, what's a better gift than that?
Idea #2: Throw A Virtual Dance Party
After a bit of learning, why not have your team throw on their party shoes and get their groove on? With this option, our team will bring in a professional DJ to host an incredible virtual holiday dance party for your overworked coworkers. Imagine boogying down for 30-45 mins together to your favorite holiday songs, making memories, and laughing together while getting their heart pumping.
Even though these are virtual holiday parties, our insanely talented roster of DJs will make sure that everyone is having a good time. Add in disco lights and pour yourself a cocktail – this will definitely be a time to remember for all of your employees. We love coupling this with a wellness keynote session, and a speech from the leader of your organization. It's the perfect mix for a truly amazing virtual holiday party.
Idea #3 Leave It To The Pros

The best way to jazz up your team's virtual holiday party is to hire a professional virtual event organizer to handle all the nitty-gritty bits. Remote Team Wellness specializes in creating wellness-themed virtual events where your teams can participate in fun games, dancing with a DJ, and other customized options for your convenience.
Our professional virtual holiday party planning team has done over 100 custom virtual holiday events for Netflix, Meta, Dell, Waste Management, L'Oreal, and more. We take all the weight off of your already busy shoulders and produce a virtual holiday party that increases team cohesiveness, and happiness and ends the year on a high note, guaranteed.
Idea #4: A Customized Standup Special
What's better than a Hollywood standup comedian crashing your virtual event to shed light on hilarious workplace shenanigans?
RTW maintains an arsenal of comedians who are ready to change up their schedules to spark up your company's virtual event with enough laughter to last them until the next holiday season!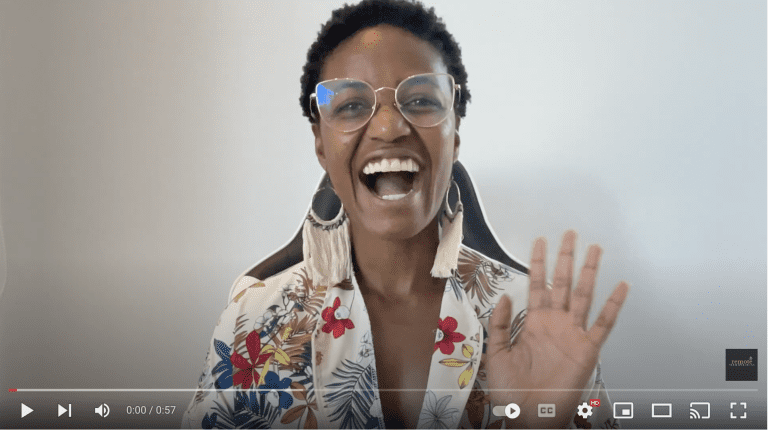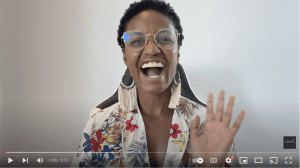 Watch our CEO talk about our unique virtual holiday party offerings!
Idea #5: A Toast To Your Team
A party without a celebratory toast is no party at all. If you want to make sure that everyone is having a grand time, you can use our amazing alcohol shipping partners to door-deliver your choice of alcohol to each team member living inside the US. We can have a bottle of your choice sent to each employee in time for the holidays (we need 30 days to pull this off so contact us ASAP, and certain states do cause issues, so enquire to confirm).
Idea #6: Send Out Virtual or Physical Holiday Gifts
As the leader in virtual holiday parties for teams, we have a technology partner that allows for virtual gifting to employees with no waste, zero emissions and still a lot of fun. This option includes a virtual gift that your team will be ecstatic about, that they can all unbox together online. Choose from gifts like an UberEats credit for voucher meals or a customized donation for Plant-a-Tree in their name.
Once you decide what to offer your team members, our virtual holiday party organizing team will immediately set out to ensure your teams receive your gifts. This is a unique way of letting your team know how much you appreciate their efforts without the hassle of shipping during the holidays.
People love mementos, especially when they can recall great times through it. If you want customizable physical gifts for your team members to cherish for years to come, you can use our gift servicing option to design any cool gift you can think of. From a gratitude journey to a branded water bottle or a wellness box, you'll get it all designed, shipped and sent to the doors of your team members!
If you're interested in learning more about how Remote Team Wellness can curate amazing virtual holiday parties for your team members to cherish, use this link to book a chat with our team.